Resin Driveways in Hinckley, Nuneaton, & Rugby
We are Cresta Driveways, based in Hinckley, Nuneaton, Rugby & Coventry and a family owned business. We majorly serve in the areas of Hinckley, Nuneaton, Rugby, Coventry and neighboring areas.  Each one of us likes a bump-free, even and a smooth driveway! Convenience is the top most priority everyone seeks to fulfil. Yes, selection of the correct material for your driveway can be tricky. 
You won't find a better choice than Resin for a meticulously hand-laid surface. For a superior quality driveway. It is crucial to choose suitable material according to the industry trends. Resin paving is a viable solution if you want to make a long-term investment in your property or driveway. Resin paving may last for more than 25 years, making it relatively long-lasting and cost-effective.
UV resistant

Longer durability

Versatility

Resistant to skidding
Grass- resistant

Frost-proofed

Easy to clean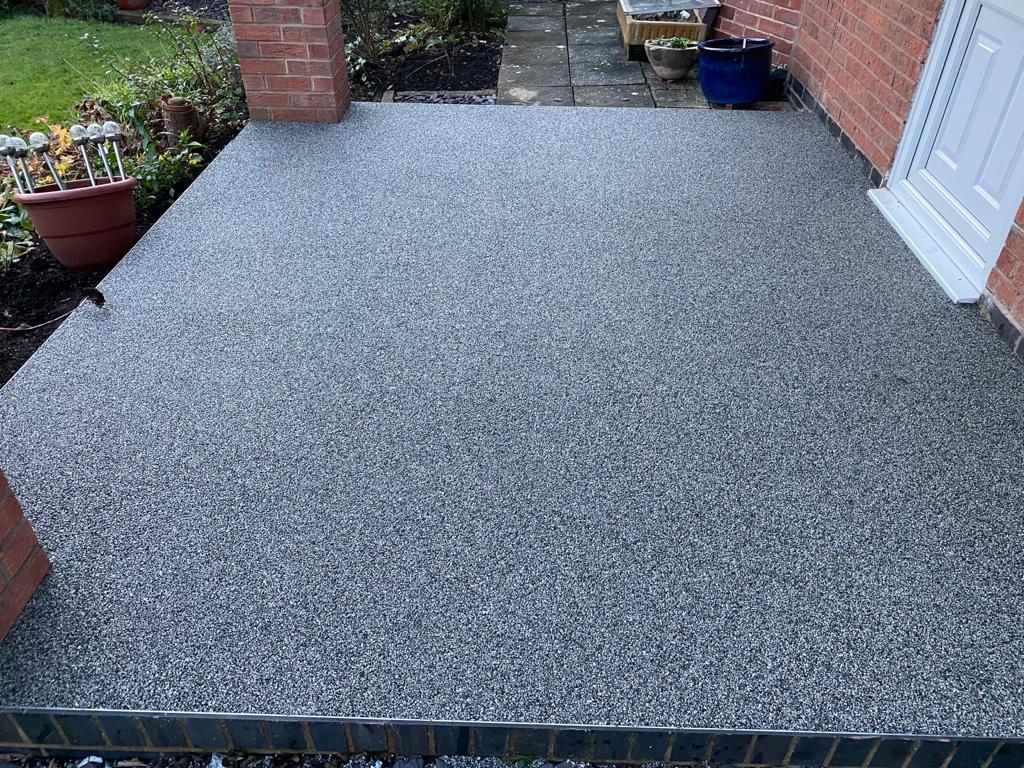 RESIN BOUND DRIVEWAYS in
Hinckley
Cresta Driveways can provide you with the best Resin-Bond and Resin Bound driveway material. A Resin bound driveway features a multi-layer stone surface, with a much smoother finish. Resin-bound driveways can make the surface stand out and boosts its value for future resale. The benefit of resin-bound surfacing is that it is not only long-lasting but is very elegant simultaneously. Choosing our resin-bound paving has a myriad of benefits, as stated below : 
⦁ No puddles .
⦁ Multi-layered composition 
⦁ Reduces the risk of flooding.
⦁ Hand-finished and smoother.
⦁ Sturdy, long-lasting surface.
⦁ Extremely low maintenance; only a periodic power wash is required.
⦁ Stones bonded to resin on both sides, reducing the chance of stone displacement.
.
RESIN BONDED DRIVEWAYS in
Nuneaton
Resin Bonding is a technique in which the aggregate is evenly distributed and directly onto a resin top surface. In a Resin-Bonded system, the stone is "only bonded to the Resin on one side".  This method was introduced to imitate loose gravel while remaining permanently glued in place, culminating in a tight countryside textured finish. The pros of installing Resin bond driveways are stated below :
⦁ Resistive to slipping.
⦁ Resistant to weeds.
⦁ Unaffected by freezing – thawing.
⦁ Extremely long-lasting.
⦁ Excellent performance.
⦁ It's less expensive than a resin-bound driveway.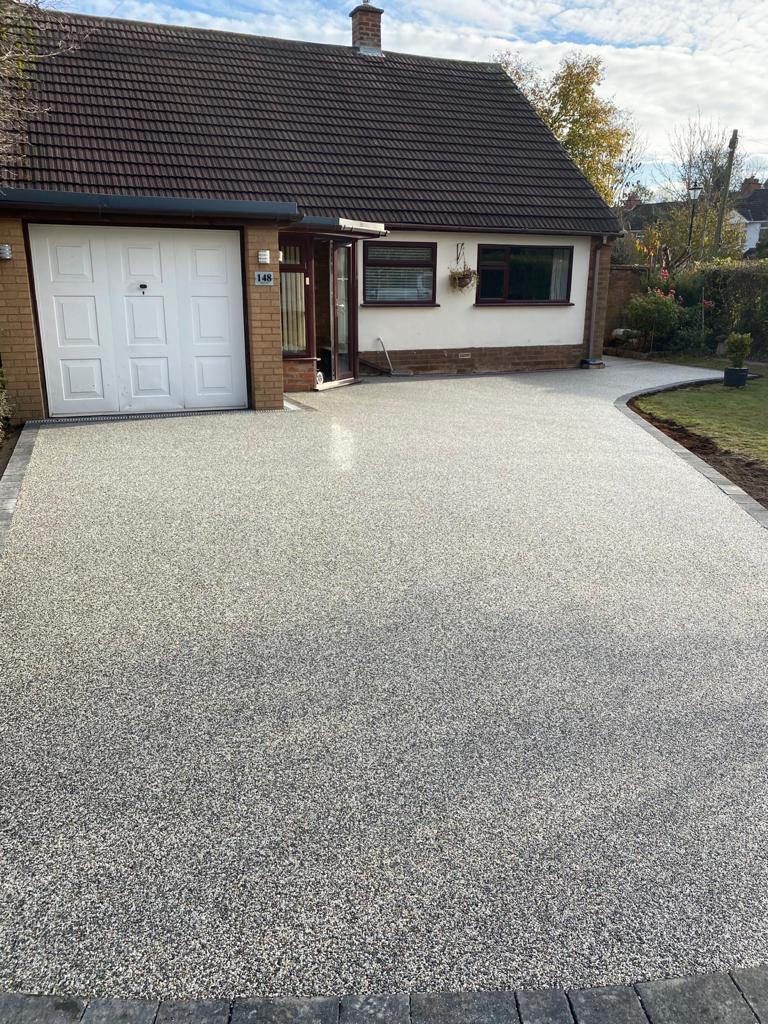 Cresta Driveways is inclined to serve the customers with best quality Resin Driveway services. We do as we promise. Our artisans have expertise in their work. They work professionally and are specialized in their field.
 At relatively minimal cost, we provide a professional and high-quality driveway and patio installation service. You will discover that our work is of high caliber at an incredible price!
Overall, installing a resin driveway is a successful resolution to a slew of long-standing issues that plague regular driveways. However, with practically equal benefits from both resin bound and resin bonded driveways, determining which one to choose might be difficult.
In all honesty, your decision should be based on whatever option best suits your property's current predicament and foreseeable concerns.
Check out are social media profiles